Unitron is a global innovator that has along history of technological innovation, which may account for its status as one of the mosts successful and fastest growing hearing aid manufacturers in the world.
Unitron is very focused on collaboration to make advancements in hearing aid technology. It's working with many top universities and high profile researchers to advance hearing loss treatment.
Unitron products represent excellent
value for money, superb quality & design.
It all starts in 1964…
For a half a century, Unitron has designed and manufactured hearing instruments to meet peoples' needs. Backed by the resources of the Sonova Group, the leading global provider of hearing healthcare solutions, Unitron develops proprietary technologies on the world's most sophisticated platform.
Unitron's promise: Unitron cares deeply about people with hearing loss and the professionals who support them. Together, they pursue fresh and imaginative ways to improve lives and make these advances available to everyone. This purpose-driven innovation is a priority in everything Unitron does. Because hearing matters.
We're a global company that designs and manufactures really great hearing instruments.
That's what we do. More important is why we do it. We do it because hearing matters. We partner with dedicated hearing healthcare professionals around the world who share our belief that hearing well is a beautiful thing. In Slovenia our partner is AUDIO BM.
Flex™ is the world's only risk-free business solution for providing amplification to people with hearing loss, without compromising care. By building flexibility right into the Era™ platform of hearing instruments and software, Flex gives hearing healthcare professionals on-the-spot control over fittings and technology trial. The result is an unprecedented ability to meet patients expectations, quickly, easily and risk-free. Enhance your clinical practice and your patients satisfaction with Flex.
Unitron is a corporation that manufactures and distributes high-quality hearing devices all over the world. The company makes hearing aids suited to accommodate all hearing losses. Additionally, the company produces a hearing device to suit just about any budget. They produce top-of-the-line, advanced hearing devices, all the way down to basic, affordable hearing devices that deliver phenomenal performance. The company even produces hearing devices designed for children, as the company knows that hearing plays a critical role in the development of children as they grow.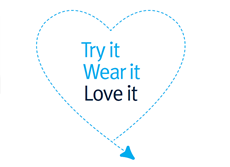 Flex:trial – only from Unitron
The company produces a wide range of hearing devices, available in numerous colors, to suit the preferences of any potential user. The company makes standard Behind-The-Ear (BTE) models, ultra-small BTE models, High Power BTE models, Super Power BTE models, In-The-Ear (ITE) Full Shell models, ITE Half Shell models, Canal ITE models, Completely-In-The-Canal (models), and Open-fit Canal-Receiver-Technology (CRT) models. Many of these styles are available with each product line that Unitron manufactures. Additionally, Unitron also produces CROS and BiCROS hearing devices for those with no usable hearing in one of his or her ears.
The products that Unitron distributes include the Quantum, Moxi, Max, Shine,… Many of their series are available with multiple styles of hearing aid. Consumers are provided with even more variety, since many of Unitron's products are available with varying levels of included technology. This helps to ensure that any user can find a hearing device that is right for him or her.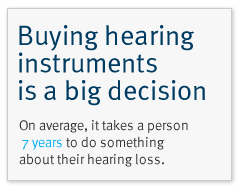 Don't wait so long.
Hearing matters
The company's hearing aids feature a wide variety of technology. The technology present in each hearing device will vary, and premium lines, such as the Quantum, Moxi, will feature more of this technology. The technology consumers could expect to find in one of Unitron's hearing aids includes:
Automatic Program with Smart Focus: This technology automatically and seamlessly adjusts the user's hearing aid's settings to make speech clearer, or dampen unwanted background noise, as the listening environment changes.
When experiencing sudden or loud noises, besides jumping out of your skin, it could wreck havoc on your hearing. The technology that has been addressed will also aid the hearing challenged with this situation. Music can also be loud or soft and with MyMusic™ the Unitron hearing aid can enhance your hearing and allow the rich, full tones to come through. AutoPro4™ is another automatic program that works specifically with music and its crescendos and decrescendos.
SpeechZone: This feature activates the hearing aid's maximum directionality to help users focus on speech, even in extremely noisy, difficult hearing situations.
SmartFocus™: offers will adjust the hearing aid for clear speech without having you feel uncomfortable in the noisy environment. The directional microphones will focus on the voices in front of you while the background remains dim. Independent Research Study Proves that SmartFocusTM Significantly Improves Speech Intelligibility in Noise
Self Learning: Many of Unitron's hearing aids gradually learn the user's situational listening preferences and automatically applies them between different hearing environments.
LearnNow: This feature allows users to instantly teach his or her hearing device their loudness, comfort, and clarity preference across various situations.
Pinna Effect: The outer ear (pinna) of the user is designed to help locate sounds in his or her environment. With some hearing aids, this ability can be diminished. However, with this feature, the hearing aid corrects for the location of the hearing aid's microphones, allowing for more accurate sound location.
Binaural Phone: This feature helps make conversations on the phone easier, and more pleasant. When the user is talking on the phone, he or she can hear their conversation in both ears.
Natural Sound Balance: This feature continuously monitors and adjusts the user's hearing aid settings to help preserve natural sound quality.
DuoLink: This feature is excellent for users with binaural hearing systems. With just one touch, both of the user's hearing devices can be adjusted. This means that adjusting the volume or program settings of one device automatically results in its change on the other device.
Directional Microphones: Many Unitron hearing aids feature directional microphones that help improve in-noise speech hearing and understanding by focusing on sounds in front of the user, while also reducing sounds from other directions.
Feedback Manager: This feature instantly eliminates the annoying whistling that can sometimes occur with other, less advanced hearing devices. This can help improve the quality of conversations on the phone, where feedback can often be a problem.
AntiShock: This feature instantly suppresses loud, irritating, impulsive sounds like glass breaking, a door slamming, or dishes clanging. AntiShock™ will have you feeling more at ease if you experience sudden noises while trying to listen to someone speak. Also, to aid in this situation are the previously mentioned technologies.
Wind Noise Manager: This technology can help enhance user enjoyment outdoors, by suppressing wind noise that can become cumbersome over time.
IntelliVent: Unitron's custom venting process helps improve the company's hearing aids' comfort and sound quality. This venting process helps keep the user's voice sounding normal to the user.
MyMusic: This feature provides users with enhanced music listening, and is based on his or her preferences.
Easy-t: This feature allows many of Unitron's hearing aids to automatically switch to the device's telephone program when the user is on the phone.
Easy-DAI: When a Direct Audio Input (DAI), like an FM signal is received in the user's hearing aid, the device automatically changes to a specialized listening program for it.
Noise Reduction: This noise-cancellation technology helps fight listening fatigue in noisy situations, such as traveling in a car, or eating in a crowded restaurant, by substantially reducing unwanted background sounds.
Data Logging: This feature tracks the hearing aid's use to help guide adjustments for follow-up appointments.
Many of Unitron's hearing aids are compatible with the company's accessories that can help provide convenience or improved hearing in a variety of situations. Convenience features are aspects of hearing aid technology that make it easier for the hearing impaired to operate the Unitron hearing aids.

uDirect2: uDirect™ can be worn around the neck and is an interface between the electronics in the home such as a TV or MP3 and the hearing aids to plug directly into the hearing aid. This accessory wirelessly delivers clear sound signals to both of the user's hearing aids from a variety of electronic devices, including Bluetooth-enabled mobile phones, MP3 players, and other electronics. The device can also act as a remote control for quickly adjusting the hearing aid's settings. The uDirect2 is designed for Quantum and Moxi hearing aids.
uTV2: This device is designed to deliver exceptionally clear audio from the user's television in stereo sound to both of the user's hearing aids. This device works by first sending audio to the uDirect2 device, and the uDirect2 sends audio to the user's hearing aids.
Smart Control: This handheld remote control provides users with a wide range of hearing aid control, including changing volume and program settings. This remote is compatible with most Unitron hearing aids, but some features of the device will vary between hearing aids.
Unitron Remote Control: This device provides users with easy and straightforward control of essential hearing aid features for the Moxi and Quantum hearing aids.
Direct Audio Input (DAI): Also known as an FM audio shoe, or FM receiver, this small accessory attaches to the end of BTE hearing aids, allowing users to connect directly to an audio system, television, or other electronic device. This can help bring clear sound reception to users.
Smart Alert System: This advanced system provides hearing aid wearers with assurance that he or she will hear household alerts, such as the doorbell, telephone, or smoke detectors. It can be ideal for people who wish to continue to live independently, people who have missed the doorbell or a phone call due to their hearing, people concerned about missing a smoke alarm or other important alert, and those with severe to profound hearing loss. This customizable system includes a remote control, and a bed shaker, designed to wake users in emergencies.
With Unitron's variety of hearing aids, advanced technology, and convenient accessories, consumers with any style preference, or any hearing loss, can find a hearing device that is right for them.
– See more at: http://www.hearingreviews.com/hearing-aid-reviews/unitron-hearing-aids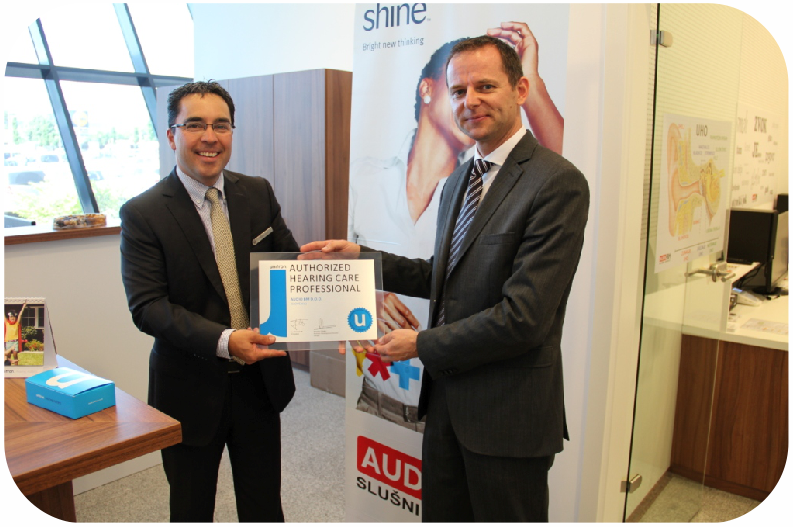 Director Int'l Sales & Business Development at Unitron Hearing (SONOVA Group) Switzerland and Director of AUDIO BM in Slovenia
Sonova Holding AG, headquartered in Staefa, Switzerland, is the leading manufacturer of innovative hearing care solutions. The group operates through its core business brands Phonak, Unitron, Advanced Bionics, Comfort Audio and Connect Hearing. Sonova offers its customers one of the most comprehensive product portfolios in the industry – from hearing instruments to cochlear implants to wireless communication solutions. Founded in 1947, the group is currently present in over 90 countries across the globe and has a workforce of over 9,000 dedicated employees. By supporting the Hear the World Foundation, Sonova pursues its vision of a world where everyone enjoys the delight of hearing and therefore lives a life without limitations.
Specialties:
hearing aids, hearing loss, innovation, hearing solution, Phonak, Connect Hearing, Unitron, hearing technology, Advanced Bionics, Hörtechnologie, Hörgeräte, cochlear implants, Cochlea Implantate, Hörverlust, Hörlösungen, FM systems, Comfort Audio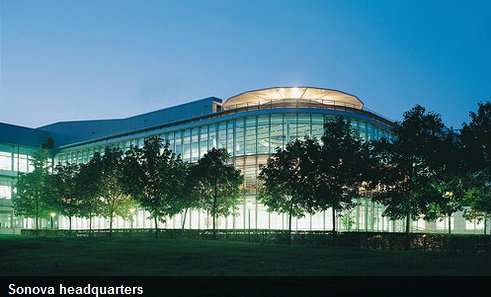 oday, Sonova Group is successful because it has a diverse brand and product portfolio. Not only does it sell a range of hearing aids under the Phonak and Unitron brands, but it also offers cochlear implants, an additional option that it could provide after it acquired Advanced Bionics in 2009. It also owns the Connect Hearing Group – a professional service network connecting hearing health care providers. The Sonova Group is committed to technological advancements and research under its main brands.
• 3 D printing – 3 D Scanner is Used also in AUDIO BM, Slovenia
At the beginning of this millennium, Sonova was one of the first companies in the world to employ innovative 3D printing technology for production. Today, 3D printing has long been the standard at Sonova: All the shells for custom in-the-ear hearing aids as well as various custom earpieces for behind-the-ear and receiver-in-canal hearing aids are produced using 3D printers. This enables the shape of the shell to be tailored optimally to the wearer's individual ear canal and degree of hearing loss.
• Innovative logistic solutions
Sonova has been honored at the Swiss Logistics Award for pioneering logistics solutions. Sonova was nominated for the development of an innovative storage system. Combined with a conveyor system, this takes care of all movements and handling of goods in a fully automated process landscape over four floors.
Sonova honored for its innovative logistics solutions – read more >>
AUDIO BM smo za slušne aparate pogodbeni dobavitelj Zavoda za zdravstveno zavarovanje Slovenije (ZZZS).
Sprejemamo naročilnice iz vseh ORL ambulant. Prosta izbira dobavitelja je vaša pravica. Priporočamo, da pred odločitvijo za slušni aparat dobro preverite ponudbo. Če obiščete nas, se bomo osebno in strokovno zavzeli za vaš boljši sluh. Ko se odločate za slušne aparate, naj bodo vodila: kakovost, naraven zvok, možnost izbire večih blagovnih znamk, strokovna ter prijazna pomoč, servis in tudi cena. Postopek pridobitve.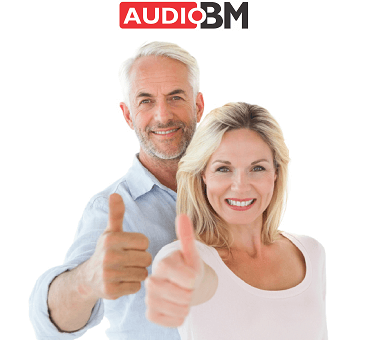 Zavedamo se pomena sluha v vsakdanjem življenju, zato se vsak dan trudimo za vaše zadovoljstvo. Vaše izkušnje potrjujejo, da smo na pravi poti.
ZASTOPAMO PRIZNANE IN PREVERJENE BLAGOVNE ZNAMKE